ACADEMY
MASTERCLASS
BERLIN
2018
22 – 30 SEPTEMBER 2018
The PICTOPLASMA ACADEMY 2017 MASTERCLASS admits A LIMITED AMOUNT OF PARTICIPANTS selected upon application for a unique 8-day intensive course, supervised by tutors RILLA ALEXANDER and NATHAN JUREVICIUS, and lead by a team of internationally acclaimed artists and professionals, who pass on their skills in insightful lectures and hands-on workshops right across the media spectrum.
Under their PERSONAL GUIDANCE, participants focus on refining their own projects and ideas. WORKSHOPS challenge them to bring their creation to various media, understand a diverse range of technics, work out and highlight the visual essence and refine the narrational and conceptual framework.
Essential part of the experience is the lively exchange in the group, with further cultural programmes such as animation screenings and museum excursions. Every day, additional GUEST LECTURERS give inspiring incentives to the group and act as additional critics to presentations by participants. These guests not only give input from an artistic angle, but also offer insight on aspects such as COPYRIGHT, LICENSING, PROMOTION AND PRODUCTION.
6 MONTHS AFTER THE COURSE, participants present their work in an exclusive ACADEMY GROUP-SHOW as part of the following Pictoplasma Festival in 2019, with constant, ONGOING GUIDANCE AND FEED-BACK on their project's development.
DEADLINE TO APPLY: JULY 17, 2018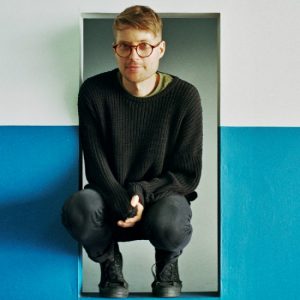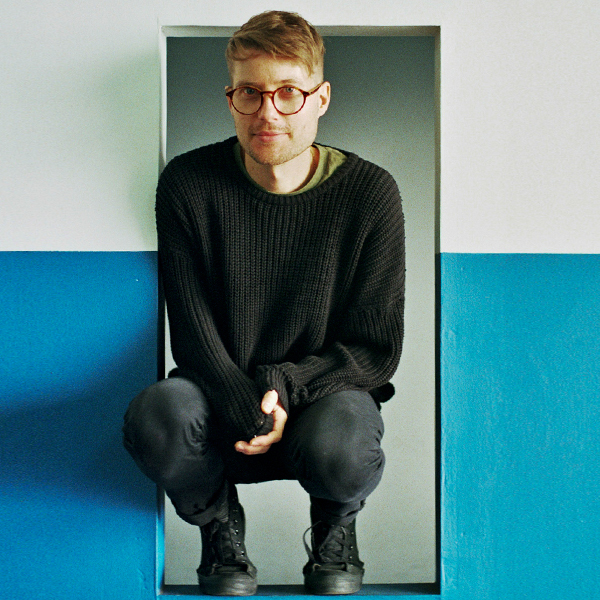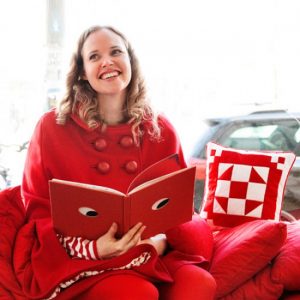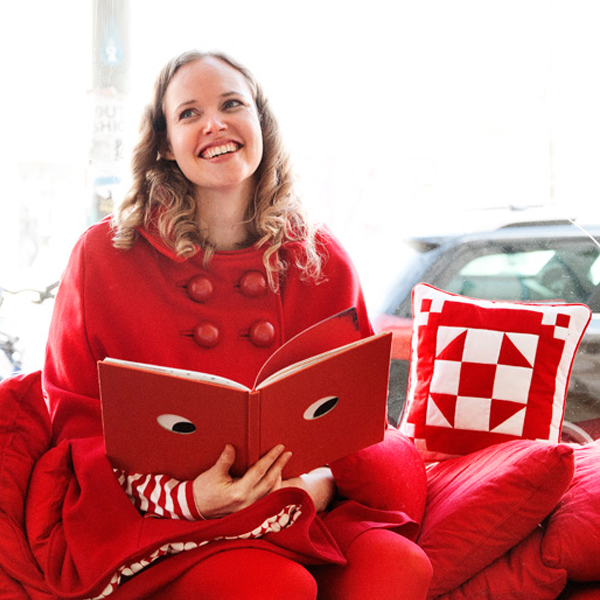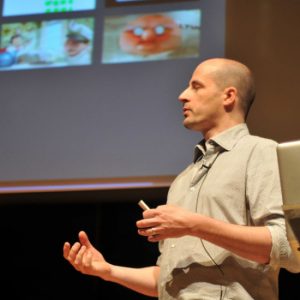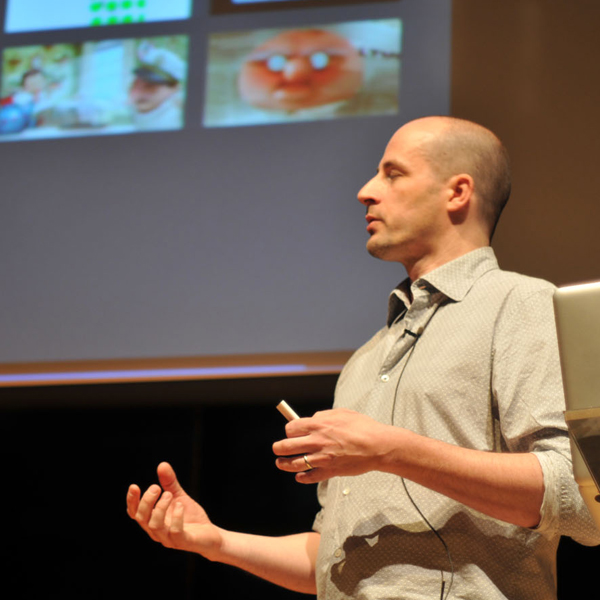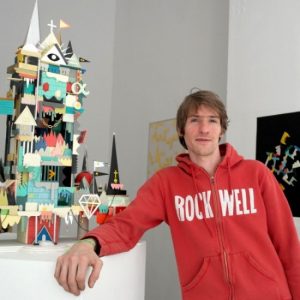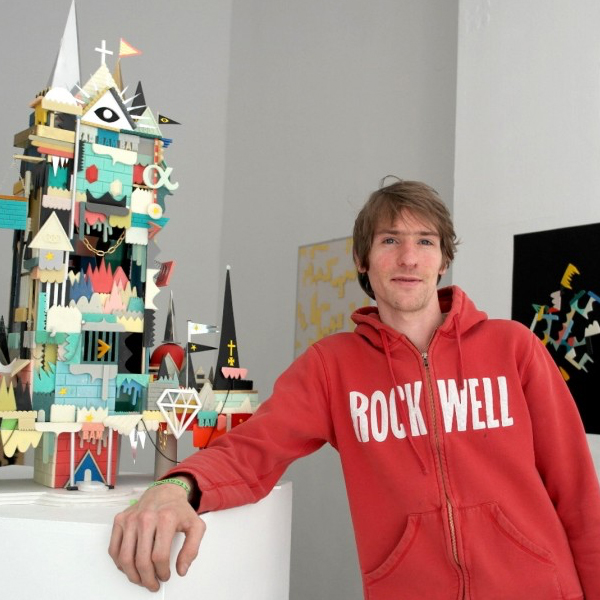 PARTICIPATION INCLUDES:
8 INTENSE DAYS IN BERLIN WITH THE FOCUS ON DEVELOPING YOUR OWN CHARACTER RELATED PROJECT UNDER PROFESSIONAL GUIDANCE DURING DAILY WORKSHOPS, LECTURES, PANELS AND EXCURSIONS!
6 MONTH OF ONGOING, PERSONAL ONLINE MENTORING WHILE FURTHER ACCOMPANYING YOUR PROJECT IN THE LEAD UP TO THE ACADEMY EXHIBITION…
PARTICIPATION IN AN EXCLUSIVE GROUP SHOW INTRODUCING YOUR WORK TO 700+ INTERNATIONAL ATTENDEES AND THE WIDER FESTIVAL AUDIENCE AT THE FOLLOWING PICTOPLASMA BERLIN CONFERENCE (SPRING 2019).
BERLIN 2018 TUTORS & TEACHERS
FROM SKETCH TO CHARACTER/
Rilla Alexander is a renown illustrator (with clients such as Museo del Prado, Puma, or Henkel), who has made a name for herself as children's books author (Her Idea, Best Book in the World). After living in Berlin for a decade, the Australian born artist recently moved on to Portland, Oregon, where she teaches Character Development at the Pacific Northwest College of Arts.
Rilla helps participants re-fine and outline their characters hiding in a pile of pencil lines and work out their main graphical value via expression, posing and silhouette.
The work of Nathan Jurevicius has appeared in numerous publications, advertising campaigns and galleries around the world. His Scarygirl brand has developed a huge following and manifested itself as graphic novels, limited edition figures, animations, video games, specialty products – and soon a feature film.
Nathan works with the participants on defining the essence of their characters, while minimising it to the max and preparing it to remain appealingly unique throughout different media, techniques and styles.
SCULPTURE & VOLUME WORKSHOP/
As former member of Belgium based Case Studyo, Benjamin van Oost sculpted and art directed many of the sculptures, 3D objects, spatial installations and art editions released over the years in collaboration with renowned international graphic artists. Today, he works in a multitude of media including sculpting, painting, photography, graphic design, illustration, paperworks, furniture design, clothing and fashion accessories, through his own StudioBamBam.
Benjamin contributes towards the Academy with a hands-on workshop covering the entire production process for limited edition designer toys, art sculptures and multiples.
NARRATION & VISUAL STORYTELLING/
Philip Hunt is director and Creative Director of London-based STUDIO AKA, a multi Award-winning animation production company known internationally for their idiosyncratic and innovative work, currently hyped for the HEY DUGGEE series.
Philip helps participants to define their characters' attributes, adding biography and depth, to enable strong stories and memorable encounters.
BERLIN 2018 SCHEDULE 
September 22 – 30, daily from 10:00 – 19:00 with regular additional evening activities…
DAY 1-3
CHARACTER DEVELOPMENT
with Rilla Alexander & Nathan Jurevicius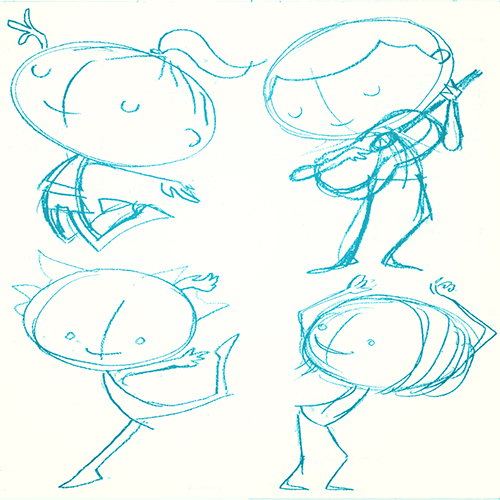 3 DAYS CHARACTER DEVELOPMENT, BIOGRAPHY & DEPTH
Rilla Alexander and Nathan Jurevicius introduce you to concepts on how to refine the visual essence of your characters while exploring their main graphical value. These intense three days will be a back and forth of presentations and drawing exercises, constant individual feedback and group discussions. 
DAY 4+5  
CHARACTER VOLUME
Benjamin van Oost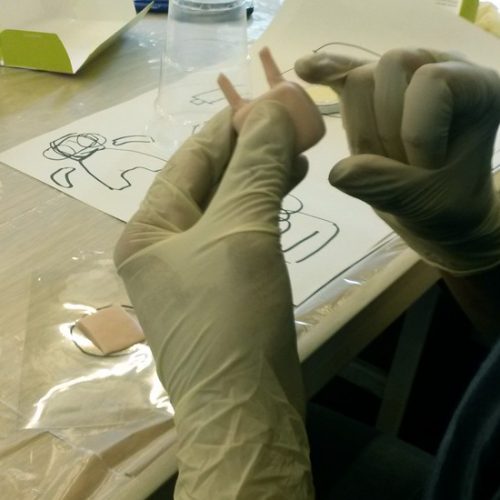 2 DAYS HANDS-ON WORKSHOP ART SCULPTURES AND ART TOYS
Under guidance of the exceptionally talented sculptor Benjamin van Oost, you will work on a sculpture of your own character design. Working with cutter, foam and epoxy, you will learn the process on how to cast your model for later molding and casting of replicas. 
DAY 6+8 
CHARACTER NARRATION
Philip Hunt / Studio AKA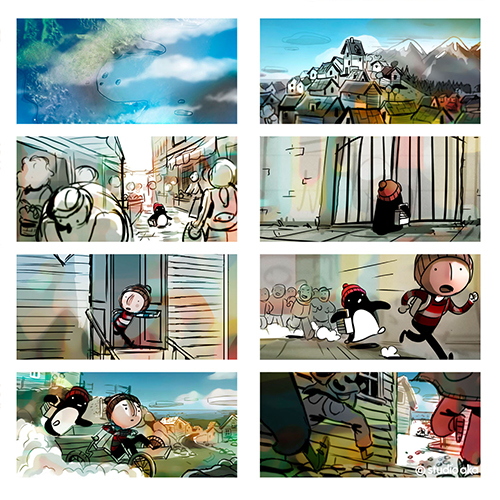 3 DAYS CHARACTER DRIVEN STORY-TELLING & NARRATION
Phil Hunt throws you in the lion's cage: discuss your storyboard sketches, pitch your concepts and get help to refine your very own narration. The sessions are extended by practical exercises on visual storytelling, and how to set up your characters' attributes to enable strong stories and memorable encounters.
6 months later…
The Academy Alumni group-show



© Academy All-Stars exhibition at Urban Spree
All alumni of the Academy 2018 are invited to present their personal work in an exclusive group-show to an international audience of professionals and fans, as central part of the official Pictoplasma Festival (May 2019).
During the 6 month building up towards the exhibition, students are in constant contact with the Academy faculty and their tutors, receiving regular input and feed-back on their project's development.
APPLY FOR THE PICTOPLASMA ACADEMY 2018!
YOUR APPLICATION SHOULD CONSIST OF 3 PARTS:
#1: a brief CV, including your full legal name, your nationality, your date of birth, your full current address, a URL to your online portfolio or website, and your degree of experience
#2: some reference images of your previous work and general style
#3: some initial sketches, visualisation and words (in English) on the character / character related project you are intending to further develop during the Pictoplasma Academy
Please send all above material as a PDF FILE (screen resolution) via > EMAIL > academy(at)pictoplasma(dot)com
APPLICATION DEADLINE IS THE 17TH OF JULY 2018.

All applications will be reviewed by the Academy's tutors during the last weeks of July. Selected applicants will be notified via Email by the end of the month. The Pictoplasma Academy is scheduled to take place September 22 – 30, 2018.
The fee for the 8 day masterclass is 1.390,00 € (incl. 19% VAT) per participant, which will be invoiced by Pictoplasma during the last week of July, to be paid in full via international bank transfer upon receipt of acceptance and in advance of the course. All needed studio materials for the workshops and a healthy, vegetarian lunch will be provided. 
1. The minimum of participants per Academy course/group is 20 persons.
2. The maximum of participants per Academy course/group is 40 persons.
3. In the event of a cancellation made by Pictoplasma, the participant's event fee will be fully reimbursed. We will however not be held liable for any claims over and above the reimbursement of the said participant's event fee, except in cases of intent or gross negligence.
4. In the case of cancellation by a participant, the advance payment will be reimbursed, if we are notified before August 31. In case of later notification we won't be able to reimburse the payment.
Pictoplasma Academy Masterclass Campus

PICTOPLASMA
ACADEMY
SILENT GREEN
Plantagenstrasse 31
13347 Berlin
The Pictoplasma Academy Masterclass takes place at the cultural center "Silent Green" – a former crematorium in Berlin's Wedding district. 

After being closed and forgotten for a decade, the premises with an extensive green have recently re-opened and now accommodate various creative industries, including the Pictoplasma headquarters. 
The venue is not only equipped to meet all of the courses, lectures and workshop requirements, but also offers facilities for the daily communal lunch, a welcome "campus" feeling and a warm, friendly atmosphere.









FAQ
A HAND FULL OF ANSWERS TO/
FREQUENTLY
ASKED
QUESTIONS
Accommodation is not included. In our experience it is very simple and affordable to find a suitable hotel or rent a shared apartment. if you require help, please don't hesitate to contact us.

Yes, English is the main language. No need to learn German.

Basically, anyone concerned with the creation of characters is eligible, i.e. working as illustrator, animation filmmaker, toy, graphic, game, costume or product designer, as fine, urban or graphic artist – especially if you want to reach out and extend your expertise in any of these fields. While we are open to any levels of education, this is not a foundation course offering basic orientation in these fields. It's probably ideal if you are at the mid/late stage of your studies, or in the early stage of working life. It is not a prerequisite to have completed any studies.

The Pictoplasma Academy has one clear goal: to help you further develop your personal project based on a character, both in terms of design and concept, and also in terms of production and licensing. We aim to help you clarify your concept, refine your portfolio and develop a presentation of your project, which will be of great help to further communicate and ally with strategic partners.

All material needed for the workshops and jam-sessions will be provided by the Academy. (You can bring along your own computer/laptop and a digital camera/Smartphone, although both is not required). In any case, you might want to pack your own sketch-book, and a reasonable selection of your favorite pens, markers and arts supplies.

A healthy, vegetarian lunch will be served every day before the workshops.

We're sorry, but unfortunately not. The fee is calculated to cover all running costs, which remain the same even if you leave earlier or arrive late

Pictoplasma is an unique project on contemporary character design and art — abstract figurative entities that create a direct emotional bond with the viewer and have invaded all media over the past decade. The brainchild of Peter Thaler and Lars Denicke is renown for its style-defining book publications, immersive exhibitions, international conferences and festivals and continuously pushes anthropomorphic appeal to new limits. Since its inception in 2004, the annual Pictoplasma Berlin Festival has established itself as the main meeting point for an international audience of visual creators and producers. The event is an unconventional design conference, a forward looking animation film festival, a communal playground for collaborative creation, a surprising tour of gallery exhibitions – and is all about the fun of encountering like minded people. In 2008, Pictoplasma has established a second home in New York in collaboration with Parsons The New School for Design, while further events keep bringing the project from Mexico to Paris and around the globe.

Feel free to ask via EMAIL and we'll get back to you ASAP!