With an exclusive faculty and advisory board made up by the world's most talented and leading character creators and producers, the Pictoplasma Academy offers unique programs for further education and exchange.
Since 2013 a series of annual masterclasses, short courses and summer schools invite a selected group of international graduate students and young professionals to kick-start their careers as character designers in close collaboration with industry leading artists, filmmakers and producers. 
Roberto Fantauzzi, USA
The Academy was one of the most rewarding experiences of my life. It was an intense, productive, challenging and eye-opening week that was up to par with my higher education. I reached a new level of understanding and design in my work. The professional and personal bonds we created between the 40 other attendees, tutors and artists was unparalleled. I discovered something amazing. I felt at home.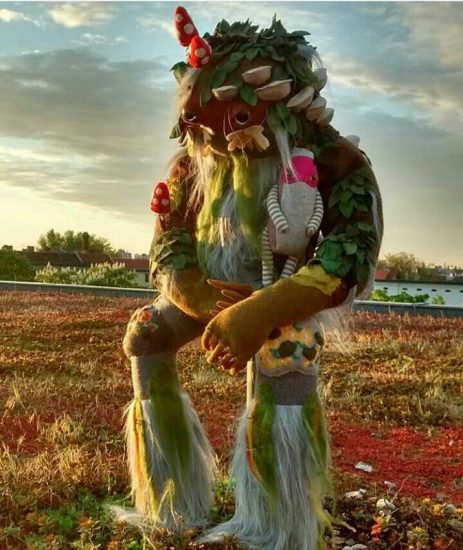 Kami Goertz, Canada, Alumna 2016
Syl Hillier, Switzerland
If the Pictoplasma Conference & Festival feels like watching a crazy colorful train packed with amazingly inspiring characters riding through a psychedelic wonderland like landscape, imagine the Pictoplasma Academy like getting on that train and riding it through your own head – in a good way. So I suggest you brace yourself for the treat of your life and make sure you get a ticket to that train!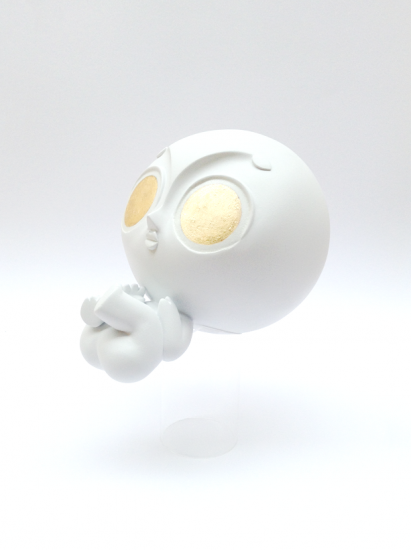 Kevin Hamon, France, Alumnus 2015
ParraToro, Argentina
The Pictoplasma Academy has been one of my best life experiences, the main asset I got, is that they really encouraged me to trust myself, and now I am making a career on contemporary character design and arts…
I recommend to any artist interested on developing character design experimentation to join the academy as a must-be for their career.
Swantje Wenz, UK
The Pictoplasma Academy is an amazing opportunity to share your ideas, develop new skills and to deepen your understanding for character design. The workshops are a wonderful playground to try out different things. The Academy experience pushed me creatively and personally to a new level, making me believe in my ideas and myself as an artist, truly changing my life. Peter and Lars, the tutors Rilla and Nathan, as well as all the mentors and everyone who helped organising the Academy were simply amazing! Above all, there was a true sense of community between all participants. So much love, so many hugs!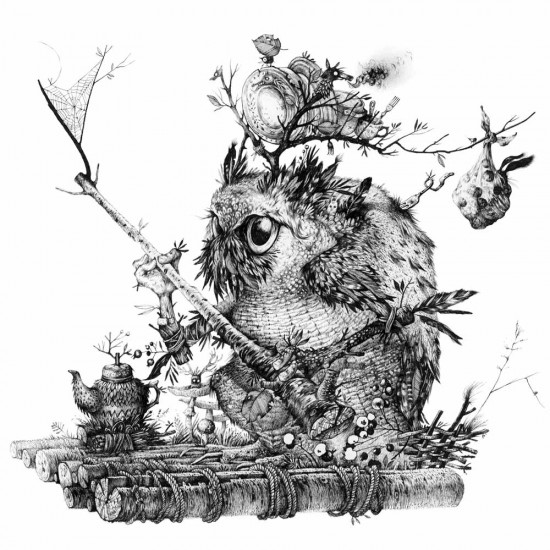 Monika Mitkute, Ireland, Alumna 2015
Rodrigo Aguilar, Guatemala
… I received advice from people who I admire and never thought I could get to know in person. Now I'm exhibiting with a group of amazing international artists who inspire me and motivate me to keep creating. Also here in Guatemala I have the opportunity to encourage more illustrators and introduce to them what is Pictoplasma. And I'm very very happy about that, because each of us in every corner of the world became ambassadors of the characters thanks to this incredible academy
Tartaruga Feliz, Brasil
… Pictoplasma Academy is amazing because its not just about bringing new information and the best people close to you – it sublimates the knowledge you already have. It's a wild and profound one-week trip that highlights the path to creating characters that are full of the most important ingredient: you.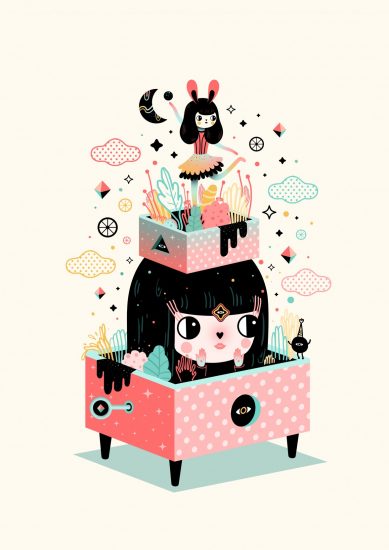 Muxxi, Guatemala, Alumna 2013
Pabs aka Pablo Fernández del Castillo, Spain
Sharing my passion for characters with 40 colleagues from all over the world, talking one-to-one with my tutor about my work and receiving the knowledge from amazing world-renowned artists made Pictoplasma Academy one of the best experiences of my life.
Claudia Six, Austria
For almost thirty years I've been in love with characters, fantasies and everything that comes with it, and I felt like a bit of an odd one out. But then I discovered Pictoplasma and now I know that I am not alone, and with the Pictoplasma Academy, I found a family.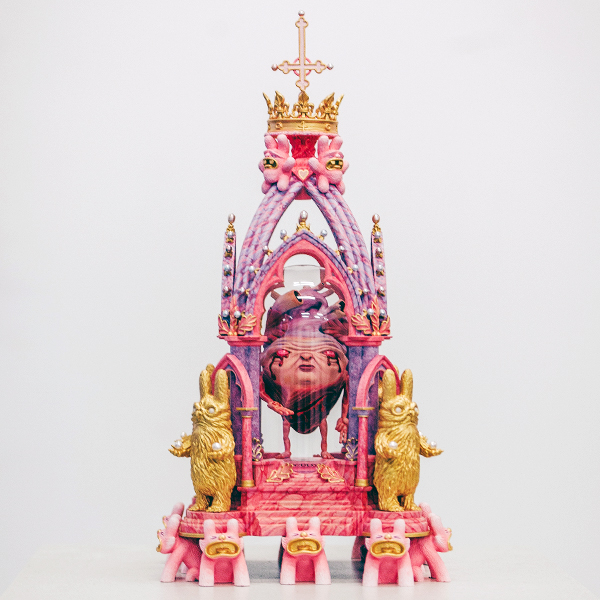 Garry Buckley, New Zealand, Alumnus 2014
Lalalaura, Sweden
The academy was an epic and intense week where my mind was blown numerous times, daily, and I left super exhausted but so excited to make things. It was ace to share this passion with a ridiculously talented and different bunch of people…
Diego Cumplido, Chile
Going to the Pictoplasma Academy was a life-changing and tremendously enjoyable experience, the tutors and teachers where first-rate, as also were my fellow students: very talented people from all around the world, with a wide range of variety between their approaches to character art and design. The feedback I got from sharing with all this guys was crazy valuable and I wouldn't change it for anything. Great classes, great morning talks, great conversation at lunch, great everything: it felt perfect. And the autumn in Berlin was beautiful, I'll miss those yellow leaves all around.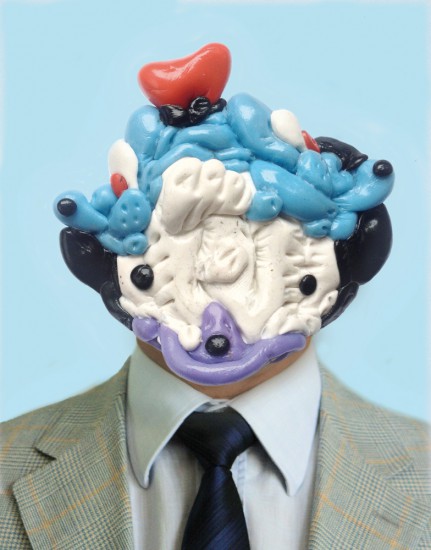 Fabio Tonetto, Italy, Alumnus 2013
Yasmin Sheikh, The Netherlands
I've been working as an illustrator for a few years now, but I really felt the need to push myself to the next level. So I applied to the Pictoplasma Academy in 2013. It was the best choice I ever made. You learn so soooo much about character design from your teachers… which happened to be people you admire too! They give you a lot of personal attention and are really helping you to see things in a different light to push you and your work further.
Keep in mind that this course is intense; you'll have to work your butt off for 8 really long days and after that for months to finish your piece for the group show. But it's worth every minute you put into it. On top of that; you get to work alongside your classmates who are also really talented and inspiring. I made friends for life here.
Attending the Pictoplasma Academy was a live changer for me. I recommend it to anyone who is willing to work hard to better their character design skills.
Pictoplasma
After 10 years of closely collaborating with the world's most innovative and outstanding artists, designers and character creators, we are thrilled to bring the experience, knowledge and expertise of our conferences and festivals to a new level of inspiration and intensity at the Pictoplasma Academy.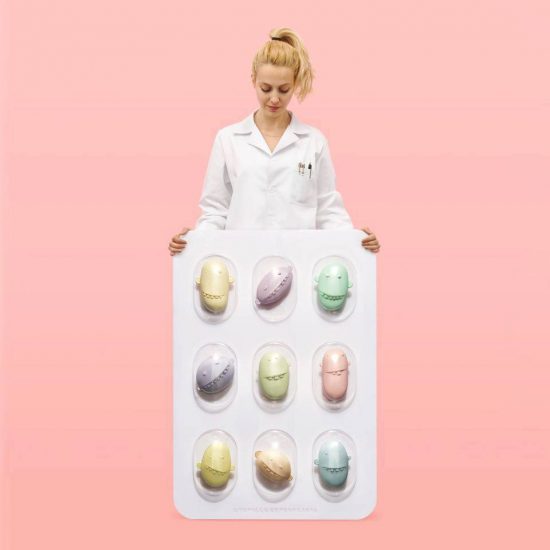 Esra Gülmen, Turkey, Alumna 2015