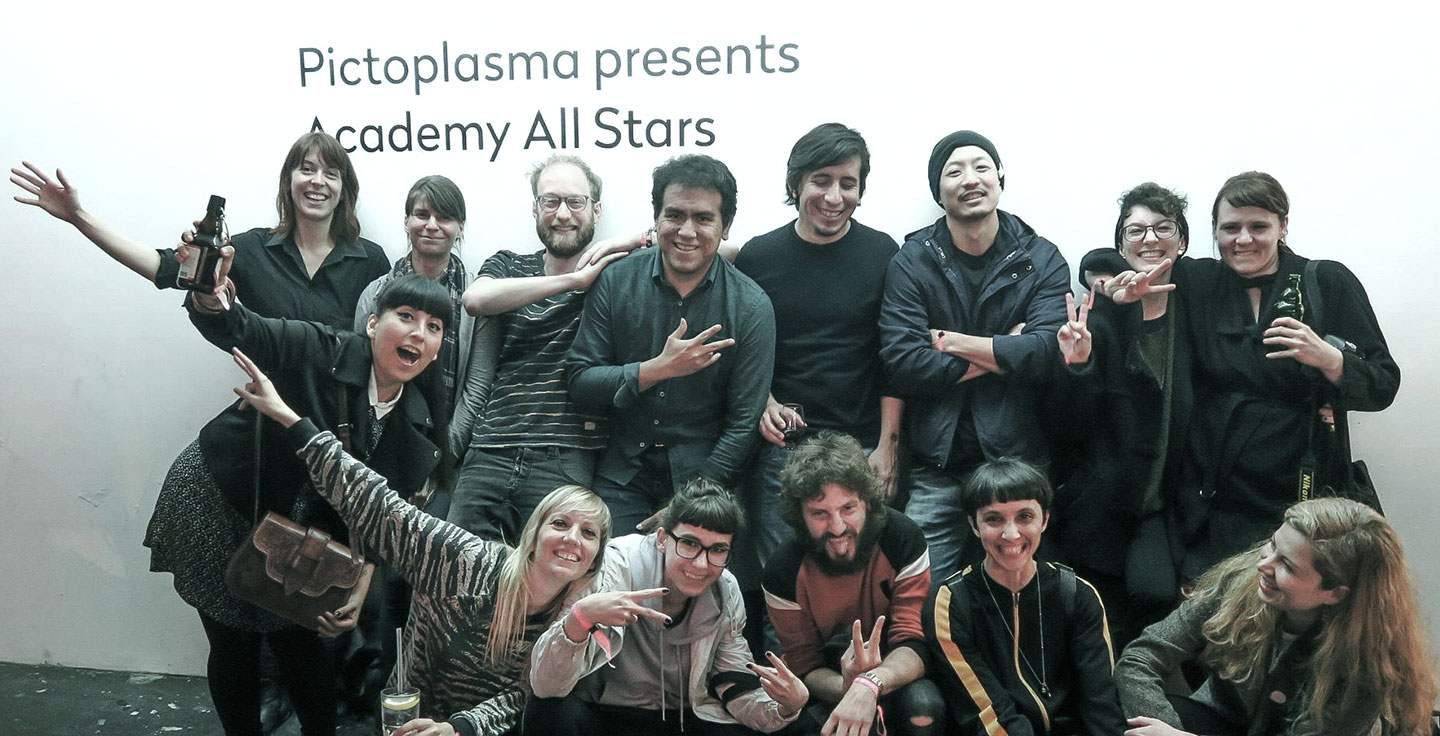 ACADEMY
MASTERCLASS
BERLIN
2023


APRIL 28 – MAY 07, 2023
The Pictoplasma Academy Masterclass admits a limited amount of participants for a unique 10-day intensive course, supervised by professors Rilla Alexander and Nathan Jurevicius, and lead by a team of internationally acclaimed artists and professionals, who pass on their skills in insightful lectures and hands-on workshops right across the media spectrum. Under their personal guidance, participants focus on refining their own projects and ideas. Workshops challenge them to bring their creation to various media, understand a diverse range of technics, work out and highlight the visual essence and refine the narrational and conceptual framework.
Essential part of the experience is the lively exchange in the group, with further cultural programmes such as animation screenings and excursions. Every day, additional guest lecturers give inspiring incentives to the group and act as additional critics to presentations by participants. These guests not only give input from an artistic angle, but also offer insight on aspects such as copyright, licensing, promotion and production.



NEXT DEADLINE TO APPLY: 10th of February 2023
10 INTENSE DAYS IN BERLIN WITH THE FOCUS ON DEVELOPING YOUR OWN CHARACTER RELATED PROJECT UNDER PROFESSIONAL GUIDANCE DURING DAILY WORKSHOPS, LECTURES, PANELS AND EXCURSIONS!
INCLUDES A FULL TICKET FOR THE PICTOPLASMA CONFERENCE (MAY 3 – 7), WHERE PARTICIPANTS GET TO INTRODUCE THEIR WORK TO 800+ PROFESSIONAL, INTERNATIONAL ATTENDEES.
ACADEMY TUTORS & TEACHERS: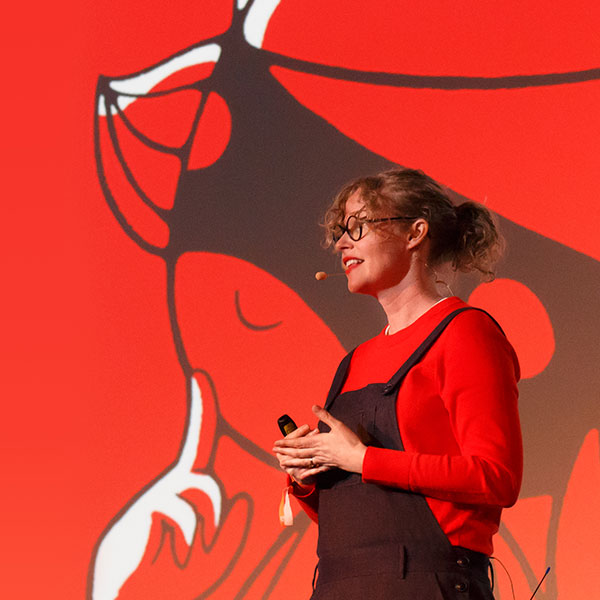 Rilla Alexander
FROM SKETCH TO CHARACTER
Author, illustrator, designer and picture book maker Rilla Alexander helps participants re-fine their characters hiding in a pile of pencil lines and work out their main graphical value via expression, posing and silhouette.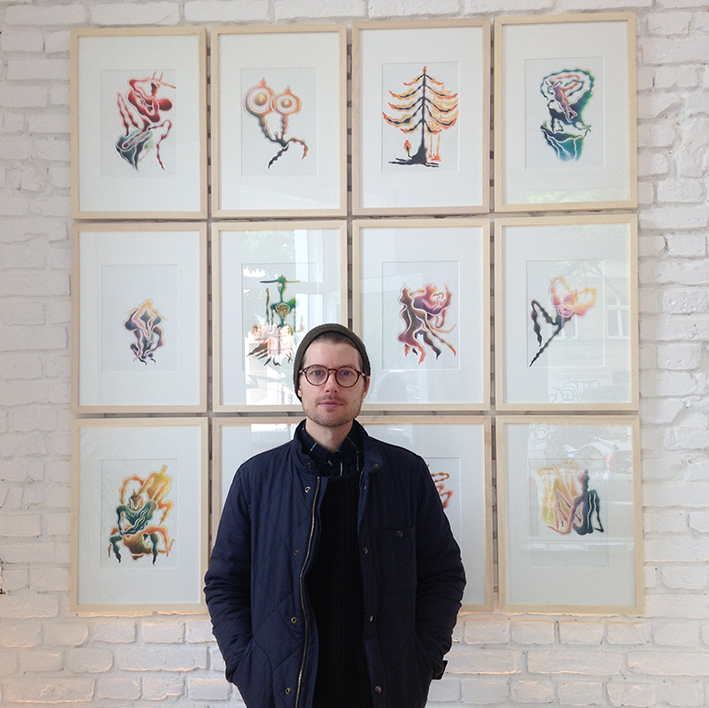 Nathan Jurevicius
A CHARACTER'S CORE
Artist, illustrator, author and toy designer Nathan works with the participants on defining the essence of their characters, while minimising it to the max and preparing it to remain appealingly unique throughout different media, techniques and styles.
daily from 10am—7pm with additional activities, panel discussions, excursions and jam-sessions on some of the evenings

CHARACTER DEVELOPMENT, BIOGRAPHY, DEPTH & BIBLE
Rilla Alexander & Nathan Jurevicius
Rilla Alexander and Nathan Jurevicius introduce you to concepts on how to refine the visual essence of your characters while exploring their main graphical value. These intense three days will be a back and forth of presentations and drawing exercises, constant individual feedback and group discussions. 
daily from 10am—7pm with additional panel discussions and jam-sessions on some of the evenings

CHARACTER DRIVEN STORY TELLING, ANIMATION AND NARRATION
Philip Hunt / Studio AKA
Phil Hunt throws you in the lion's cage of story-telling: discuss your storyboard sketches, pitch your concepts and get help to refine your very own narration. The sessions are extended by practical exercises on visual storytelling, and how to set up your characters' attributes to enable strong stories and memorable encounters.
DAY 6—8 (Parallel to Pictoplasma Conference)
daily from 10am—7pm with additional activities, panel discussions and excursions on some of the evenings

CHARACTER VOLUME, SCULPTURES, MANIFESTATIONS AND ART TOYS
Under guidance of the exceptionally talented sculptors, you will work on a high-art manifestations of your very own character. Working with a divers range of media, you will learn the entire process of how to cast your model for later molding and casting of replicas. 
Academy All-Stars exhibition at Urban Spree
WORK BY PICTOPLASMA ALUMNI














APPLY FOR THE PICTOPLASMA ACADEMY 2023!


YOUR APPLICATION SHOULD CONSIST OF 3 PARTS:
#1: a brief CV, including your full legal name, your nationality, your date of birth, your full current address, a URL to your online portfolio or website, and your degree of experience
#2: some reference images of your previous work and general style
#3: (Optional) some initial sketches, visualisation and words (in English) on the character / character related project you may be intending to further develop during the Pictoplasma Academy
Please send all above material as a PDF FILE (screen resolution) via > EMAIL > academy2023(at)pictoplasma(dot)com
APPLICATION DEADLINE IS THE 10th OF FEBRUARY 2023.
All applications will be reviewed by the Academy's tutors during the last weeks of February. Selected applicants will be notified via Email by the end of the month. 
The fee for the masterclass is 1.540,00 € (incl. 19% VAT) per participant (includes a full ticket to the Pictoplasma Berlin Conference 2023), which will be invoiced by Pictoplasma during the last week of February, to be paid in full via international bank transfer upon receipt of acceptance and in advance of the course. All needed studio materials for the workshops and a healthy, vegetarian lunch will be provided. 
1. The minimum of participants per Academy course/group is 20 persons.
2. The maximum of participants per Academy course/group is 40 persons.
3. In the event of a cancellation made by Pictoplasma, the participant's event fee will be fully reimbursed. We will however not be held liable for any claims over and above the reimbursement of the said participant's event fee, except in cases of intent or gross negligence.
4. In the case of cancellation by a participant, the advance payment will be reimbursed, if we are notified before March 31. In case of later notification we won't be able to reimburse the payment.
Pictoplasma Academy Campus

PICTOPLASMA
ACADEMY

SILENT GREEN
Gerichtstrasse 35
13347 Berlin
The Pictoplasma Academy Masterclass takes place at the cultural center "Silent Green" – a former crematorium in Berlin's Wedding district.
After being closed and forgotten for a decade, the premises with an extensive green have recently re-opened and now accommodate various creative industries, including the Pictoplasma headquarters.
The venue is not only equipped to meet all of the courses, lectures and workshop requirements, but also offers facilities for the daily communal lunch, a welcome "campus" feeling and a warm, friendly atmosphere.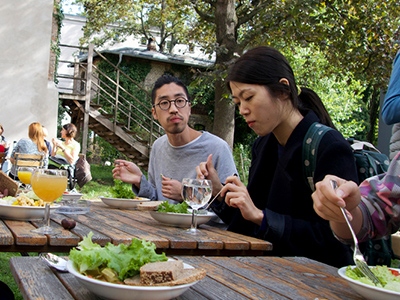 Pictoplasma Academy Campus