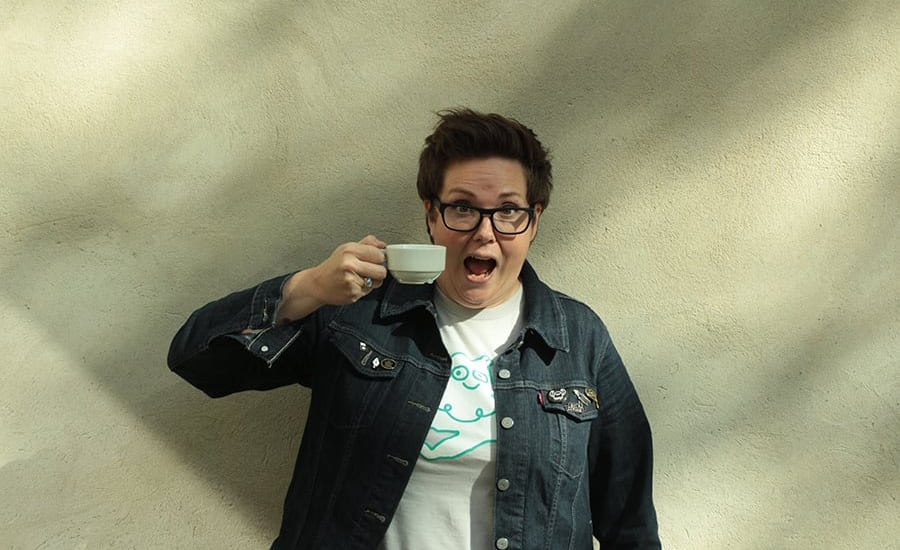 Sarah Kuehnle (aka @ursooperduper) is a character designer and illustrator who loves using technology in many ways in her creative process. Whether it's programming generative art, using the latest gear, or investigating the dark corners of a new software package, she finds inspiration from it all and is always game to try something new. 
She creates characters that inhabit a make-believe world of whimsy and fun. Her style can be described as playful and bright, but her characters live in a space where the irrational is normal, where symmetry is broken and where impossible things happen to everyone.
Sarah was born in Canada and currently lives in Mystic, Connecticut (famous for pizza and whaling!) where she works remotely as the VP of Product for the design community, Dribbble.