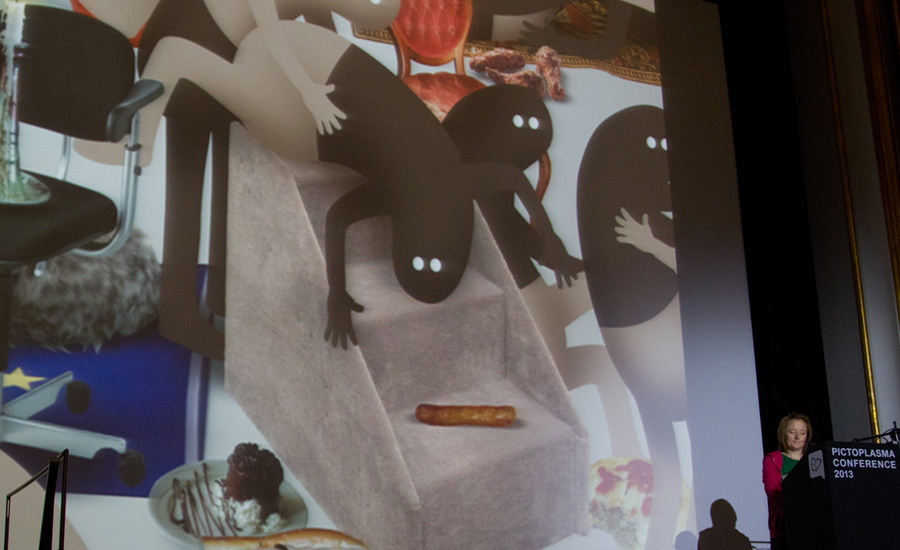 Geneviève Gauckler is a Paris-based artist and creator of a world of eccentric characters, blending them seamlessly into her everyday environment. She can already look back on an accomplished career in graphic design, illustration and art direction, having worked for French record label F Communications (Laurent Garnier, St. Germain), on music promo projects with directors Kuntzel & Deygas, on Beck's The Information album and website, experimental videos with Pleix, and exhibitions at Colette in Paris, Tokyo and Melbourne.

She spends any free time traveling around the world, giving lectures, exhibiting work and obsessively taking photos to fuel her ever-expanding photomontages.

At the Academy, Geneviéve challenges attendees to distill the relevance and meaning of their projects and focus on how they can stage their character to a wider audience in an exhibition at the upcoming Pictoplasma Festival.