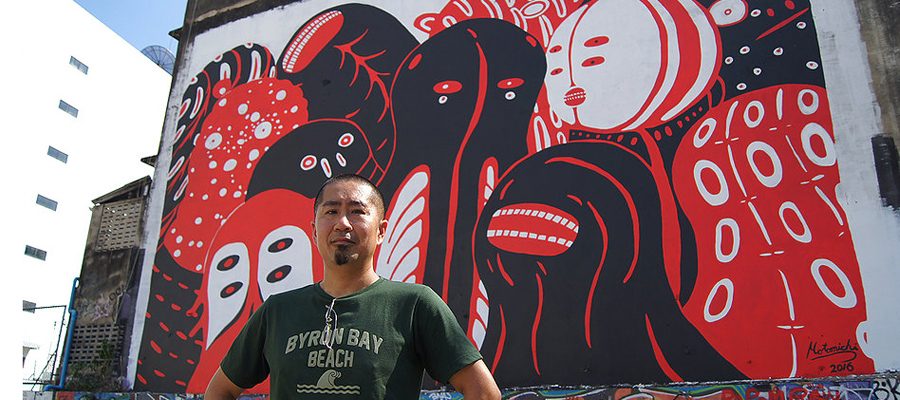 Motomichi Nakamura was born and raised in Japan. He attended Parsons School of Design in NYC where he studied Communication Design and Illustration. He lived in Quito, Ecuador for 7 years after finishing school and currently lives in Brooklyn, New York.
His work is known for the use of black, white and red and simple graphic elements. He seeks to portray the anger, the fear, and the sadness that transgress at a subconscious level through our minds during nightmares that are represented visually as creatures, seemingly soft and cute, and at times abstractions of this form.
At the Academy Motomichi acts as a personal mentor and challenges attendees in private face-to-face discussions to distill and highlight the relevance and meaning of their projects / portfolios.