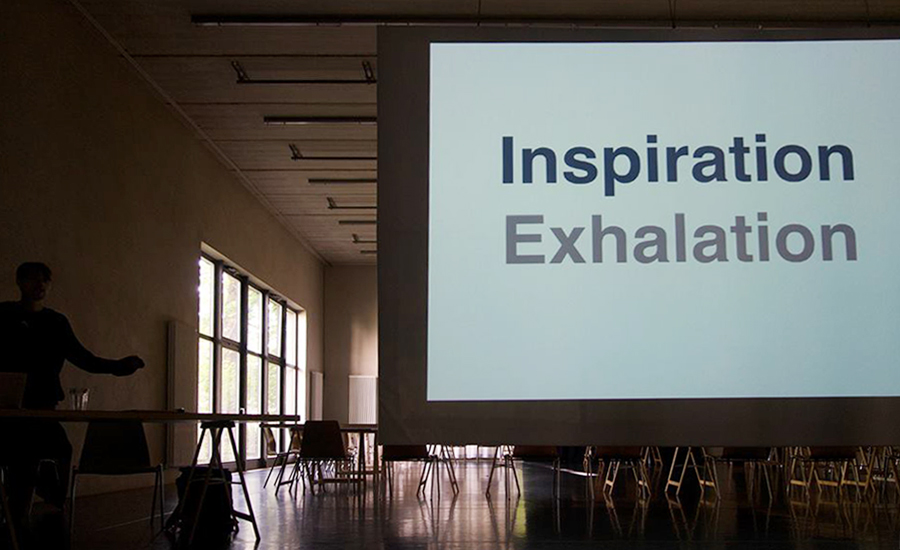 CONTACT
Pictoplasma / OFFICE
Denicke & Thaler GbR
Plantagenstr 31
13347 Berlin
Germany
Contact us for more information
IMPRINT
The Pictoplasma Academy
is an initiative of
Pictoplasma
Denicke & Thaler GbR
Registered in: Berlin, Germany
German tax number: 23/258/00819
Int. VAT-ID: DE235150636
FACULTY/
The Pictoplasma Academy professors Rilla Alexander and Nathan Jurevicius are joined each year by a CHANGING TEAM OF INTERNATIONALLY ACCLAIMED ARTISTS AND PROFESSIONALS, who pass on their skills in insightful lectures and hands-on workshops right across the media spectrum.

Scroll down to meet some of the regular and past Academy tutors, teachers and advisors…
DIRECTORS/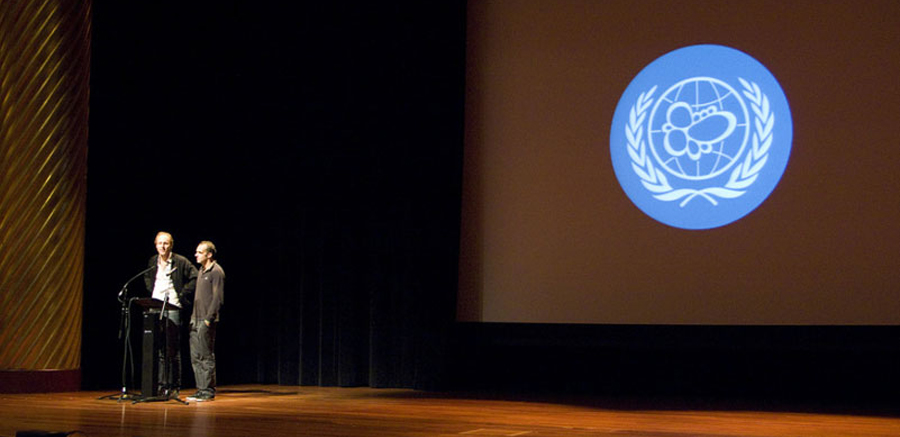 Lars Denicke,
Peter Thaler
Pictoplasma, the world's leading platform for contemporary character design and art, was launched in 1999 by Peter Thaler and Lars Denicke to investigate possibilities and limitations of current character representation.
The project pushes forward interdisciplinary discussion, development and promotion of a new breed of visual vocabulary—from illustration to animation, toy to product design, games and digital culture, urban to graphic arts. Having built a global community of creatives and producers, Pictoplasma holds annual conferences in Berlin and New York, offers programs for further education, curates museum exhibitions, publishes books, consults brands and companies and continues to accompany the scene as it moves towards a completely new understanding of character.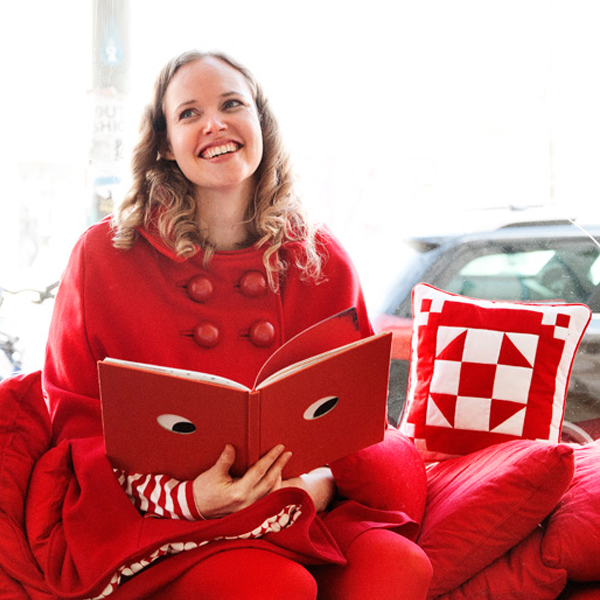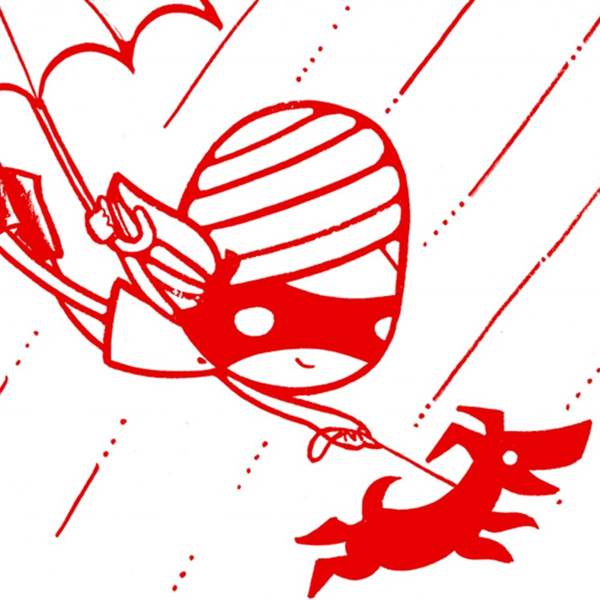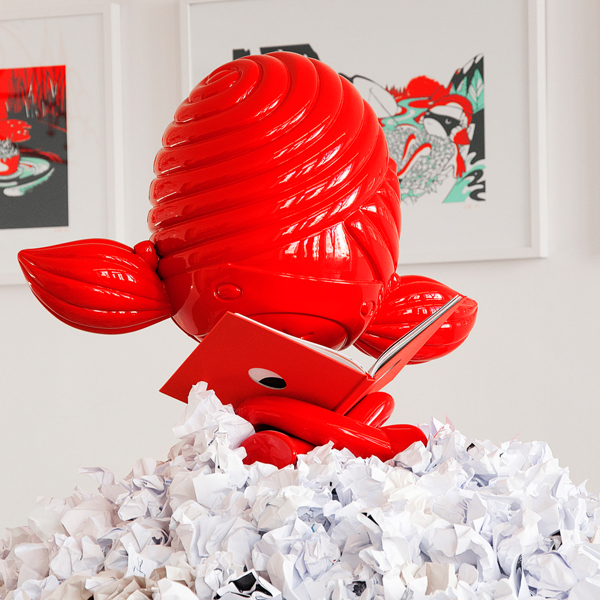 Rilla Alexander is an Australian-born designer and illustrator currently based in Portland, Oregon. Her cast of creatures dance across Madrid's Museo del Prado's ceramics and stationery products, populate Swiss Credit Cards for Cornér Bank and sleep on the walls of Hotel Fox in Copenhagen (where she replaced the bed with a tent). She has published several books exploring the creative process including the felt-covered book Neighbourhood (published by viction:ary in 2006). The collaborative efforts of over 30 artists reworking and remaking hand-made toys are displayed in a sequence that stretches across the world.
Her latest book is The Best Book in the World and features her alter-ego Sozi – a character Rilla has developed over the last decade, with luxurious sculptures, carefully hand-stitched soft-toys and colour-saturated screenprints.
Rilla is one of the tutors overseeing and closely accompanying the attendees.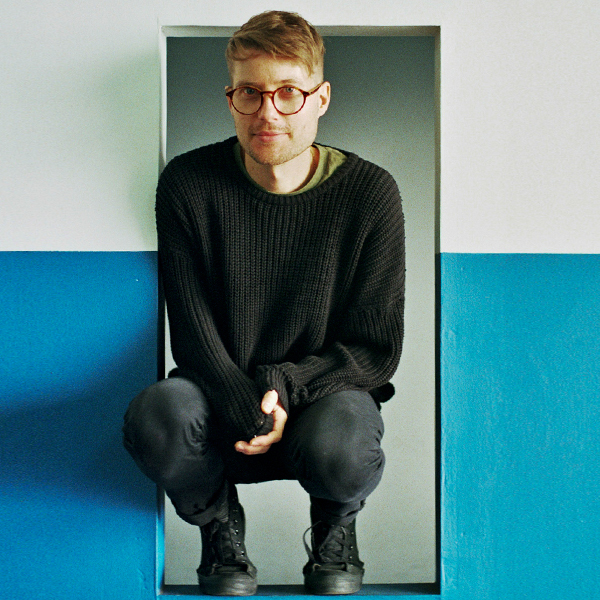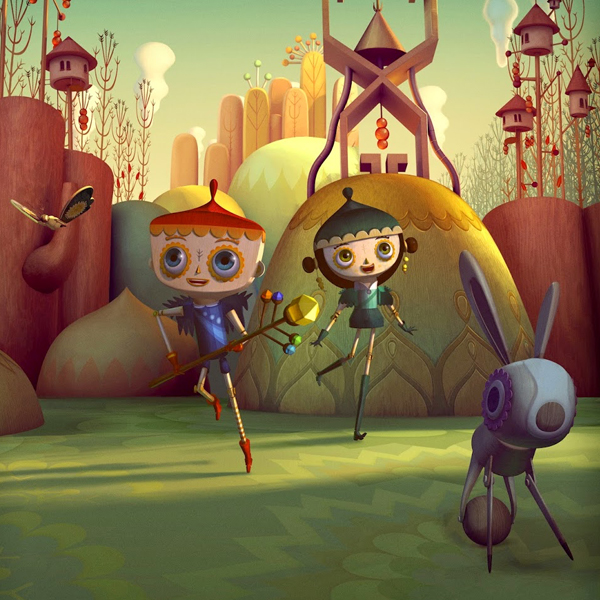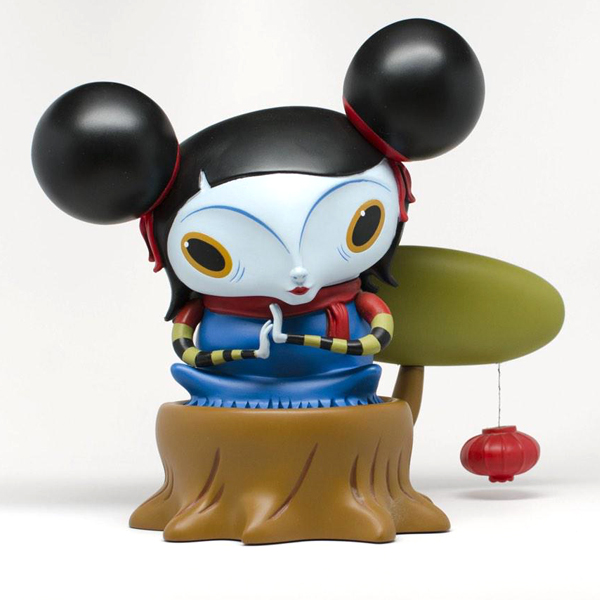 Nathan Jurevicius is a Canadian based artist from Australia whose diverse range of work has appeared in numerous publications, advertising campaigns and galleries around the world. Part of the first wave of Western vinyl toy designers, Nathan has created over 60 different characters. His most acclaimed project to date being Scarygirl, a brand that since 2001 has developed an underground fan following with comics, limited edition vinyl toy figures, specialty products and internationally exhibited artwork. Scarygirl has also been released as graphic novel (Allen and Unwin, 2008) with a sequel currently in the making. His 2009 released Scarygirl online game produced with Passion Pictures Australia has surpassed 1 million players, while reviewers have hailed the project as possibly "the best indie browser game ever created".
Nathan has recently finished production on a re-imagined 3D version for Xbox live and is currently working on an immersive online experience for the Australian Broadcasting Corporation, based on his new property 'Peleda', a universe exploring Lithuanian mythology.
Nathan is one of the tutors overseeing and closely accompanying the attendees.
MENTORS, TUTORS & TEACHERS/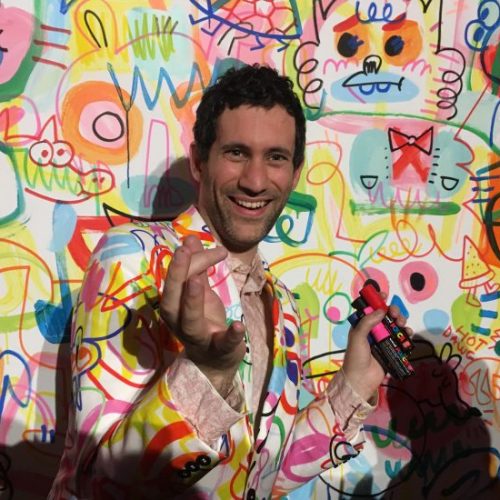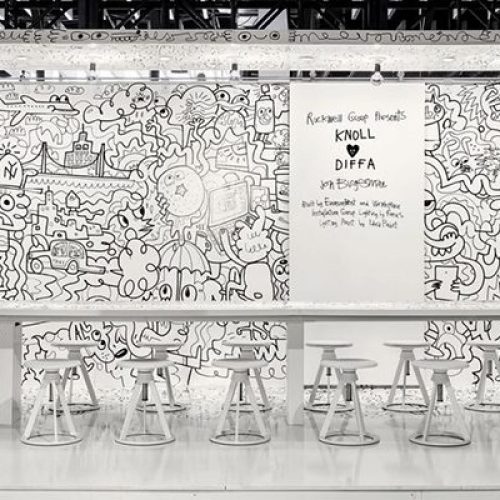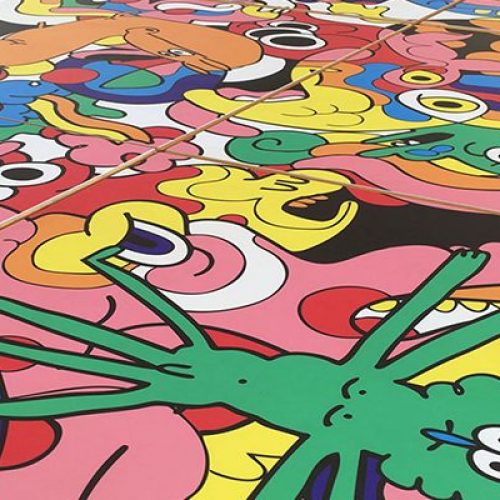 Jon Burgerman uses accessible materials to make colourful and comical works. He encourages mistakes, experiments and improvisation within his practice to allow for new ways of making. Jon was born in the UK in 1979, received his  First-class honours degree in Fine Art from Nottingham Trent University in 2001 and moved to New York in 2010. He regularly exhibits and lectures about his practice all over the world and across social media, where he has a dedicated following.
His artworks are held in the collections of several institutions including the Victoria and Albert Museum, London and Nottingham Castle Museum & Art Gallery. He has also collaborated with international companies and brands that include Instagram, Snapchat, Nike, Puma, Samsung, Apple, Pepsi Co., Sesame Street and Disney. 2017 sees the release of Burgerman's first picture books 'Splat!' and 'Rhyme Crime' published by Oxford University Press and Penguin and the creativity books 'Jon Burgerman's Daily Doodle' published by Laurence King and 'It's Great To Create' published by Chronicle Books.
Jon acts as mentor overseeing and closely accompanying the attendees.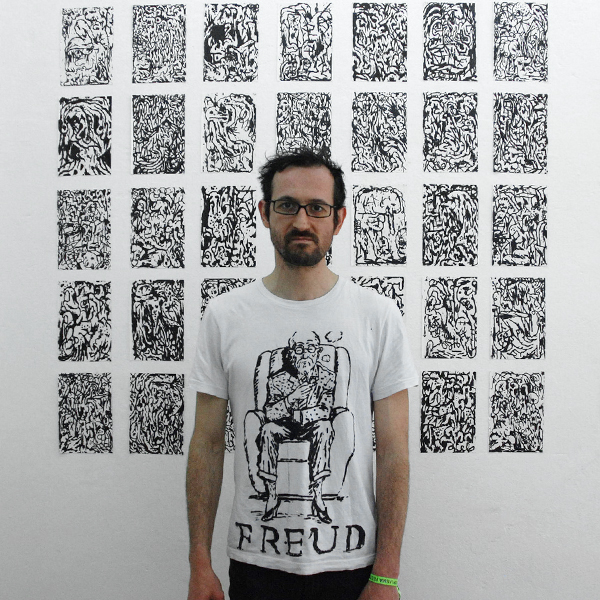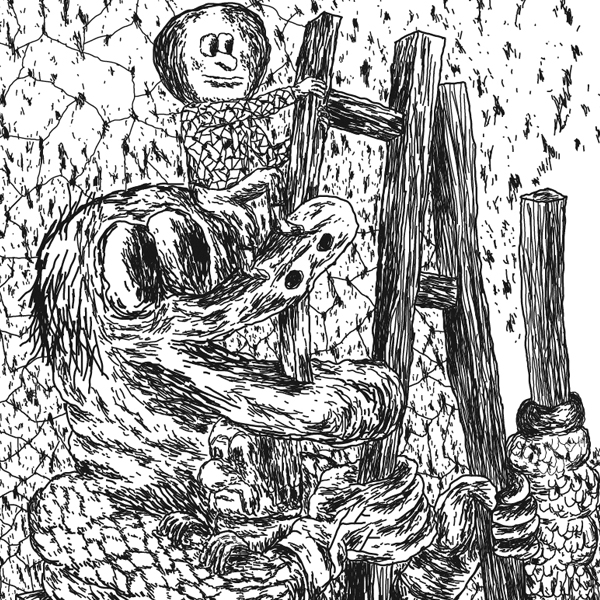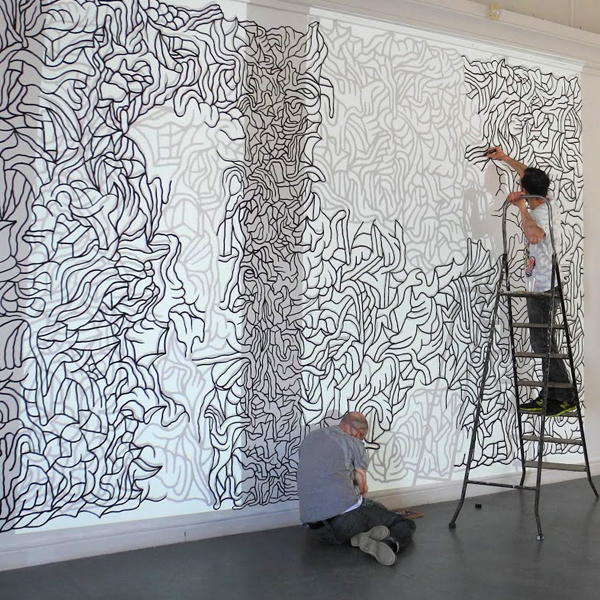 Hidden behind the onomatopoeia of Shoboshobo is Mehdi Hercberg, a prolific, instinctiv artist and graphic design teacher in Ecole Estienne, Paris, born in 1973 in Lille / France.
Much influenced by both, Art brut and the Japanese experimental scene, Shobohsobo's work has a rigorous and repetitiv spirit that leads to a total abandonment of gesture and representation. Often approaching utter abstraction, his drawings and especially his work on walls combine spontaneous improvisation and precise control. His whole univers is swarming with monsters, characters with doodled anatomy, geometrical and drooling landscapes. His work (expressed as performance, music, drawing, installation, fashion ….) has been exhibited in Europe, Argentina, USA and Japan.
Mehdi acts as mentor overseeing and closely accompanying the attendees.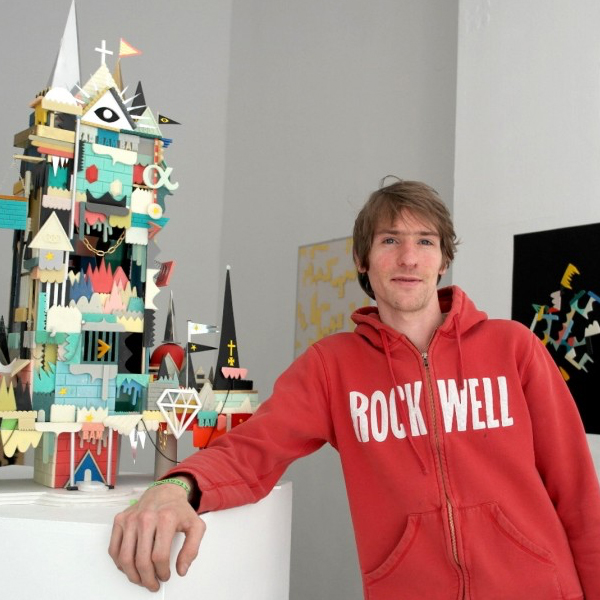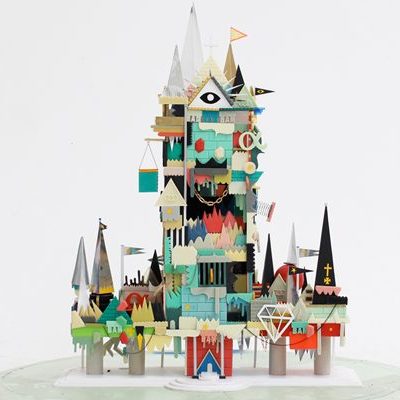 Benjamin Van Oost
BAMBAM STUDIO
As former member of Belgium based Case Studyo/ Toykyo, Benjamin van Oost sculpted and art directed many of the sculptures, 3D objects, spatial installations and art editions released over the years in collaboration with renowned international graphic artists. Today, he works in a multitude of media including sculpting, painting, photography, graphic design, illustration, paperworks, furniture design, clothing and fashion accessories, through his own StudioBamBam.
At the Academy, Benjamin Van Oost shared his vast knowledge in product manufacturing combined with a strong creative vision and the drive to always produce the highest quality.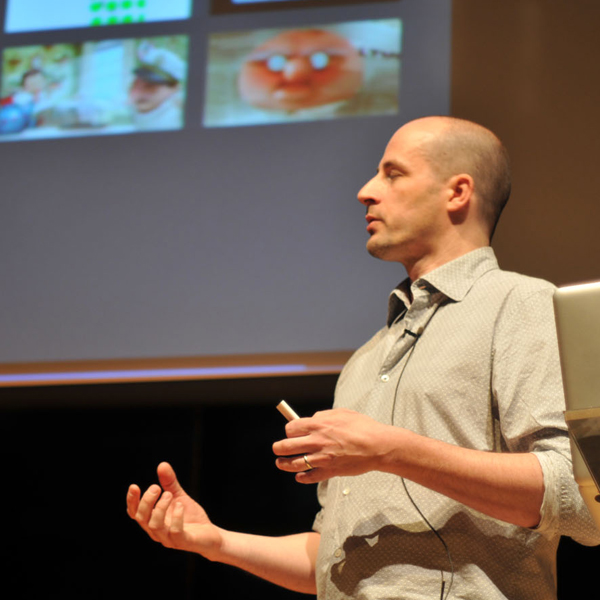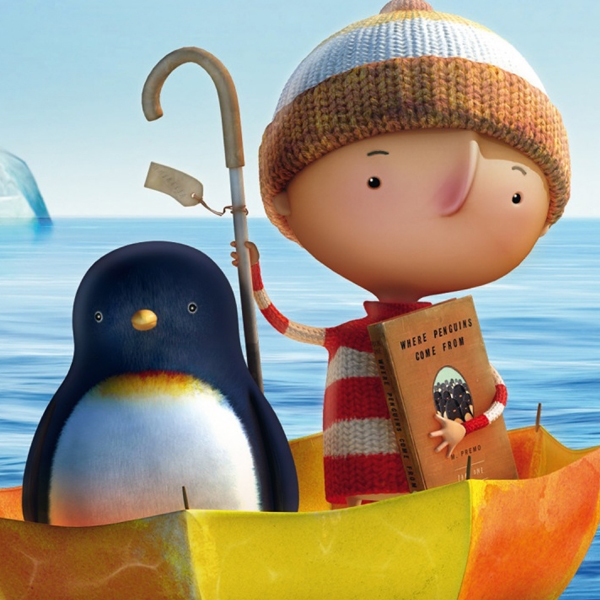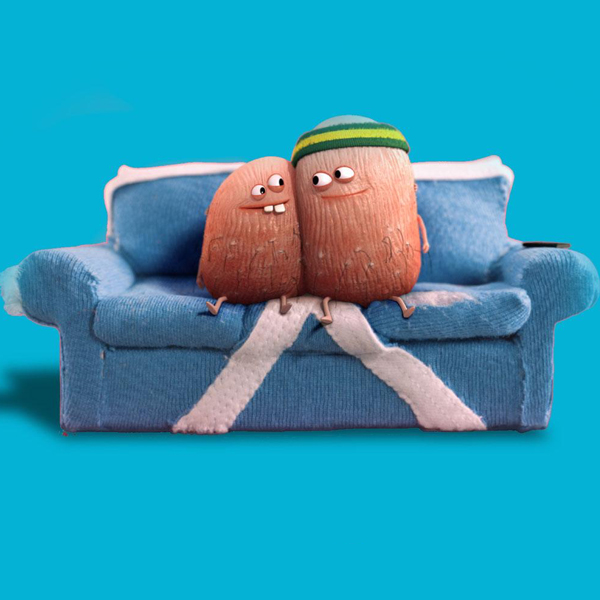 Philip Hunt is director and Creative Director of London-based STUDIO AKA, a multi Award-winning animation production company known internationally for their idiosyncratic & innovative work. Alongside an eclectic range of commercial & broadcast projects, AKA also produce amazing short films; including The BAFTA & SUNDANCE WINNING (& OSCAR Nominated) A MORNING STROLL, The BAFTA winning LOST AND FOUND (an adaptation of the award-winning children's book by Oliver Jeffers), the BAFTA winning & Cartoon D'Or-winning JO JO IN THE STARS – and the multi-Award winning VARMINTS. STUDIO AKA boasts a roster of exceptionally talented directors, designers, animators and producers.
Philip helped Academy attendees to set up their character's attributes, biography and depth, to enable strong stories and memorable encounters – and prevent them from slipping "in and out of character".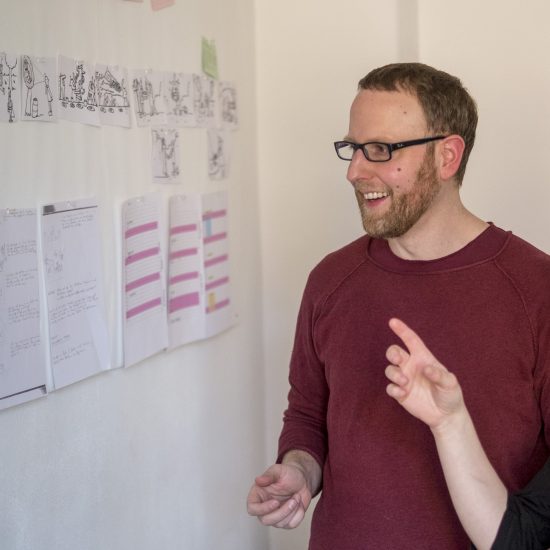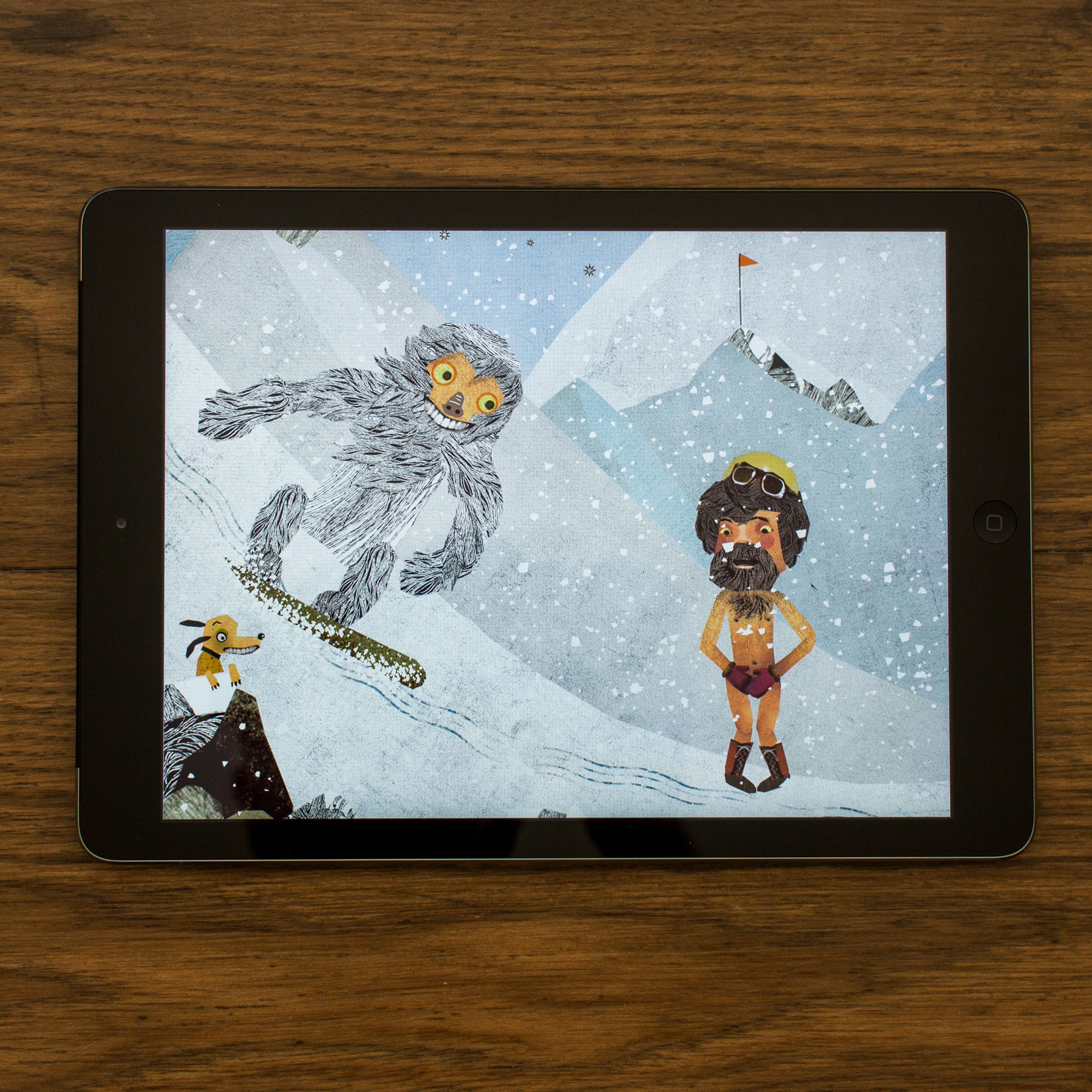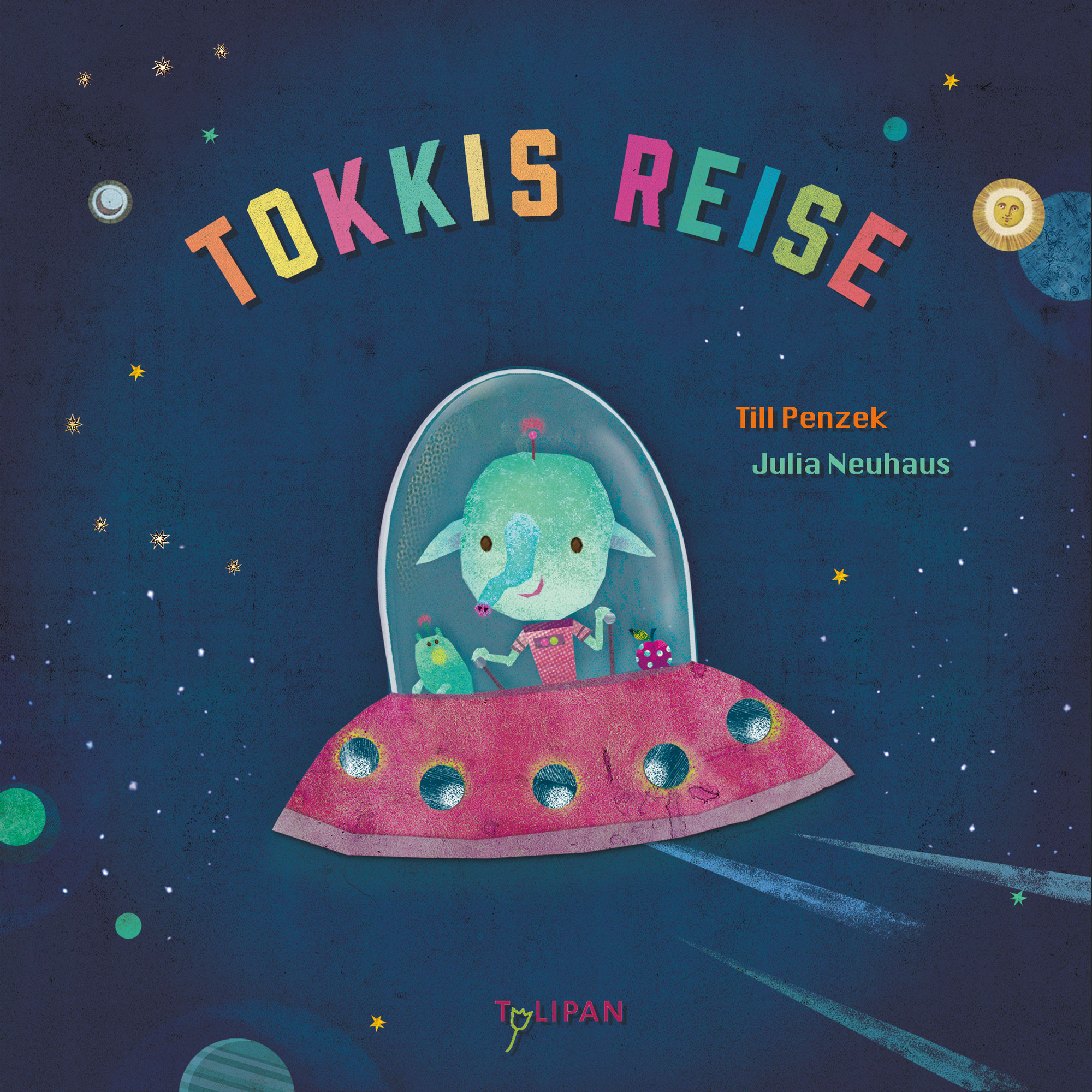 Till Penzek is a German based author and animator. With his studio SFA he wrote and produced over 50 animated shorts for the satirical TV magazine extra3 – some quite funny. Nowadays he is doing a lot of kids media and has published three children's books to date, with his first book having a complex cross-media and animation approach.
For some time now he's also been teaching animation at different universities. As an animator he early learned how important it is to get the story straight, bevor you start animating for weeks or months or years. So he got deep into storytelling and fell in love with structure and the hero's journey.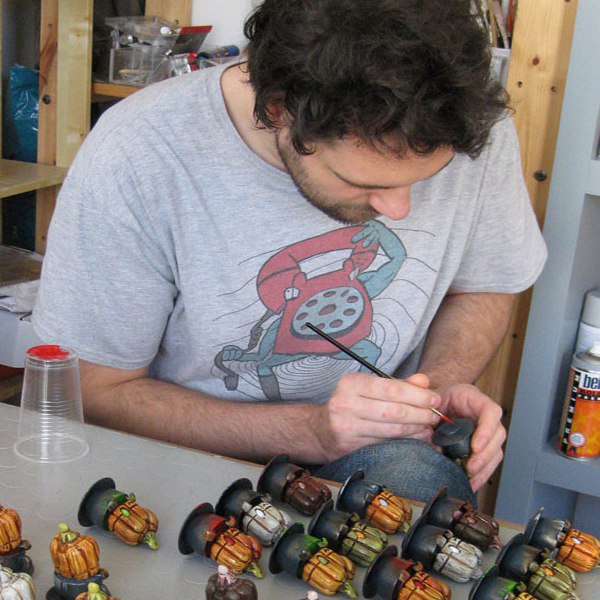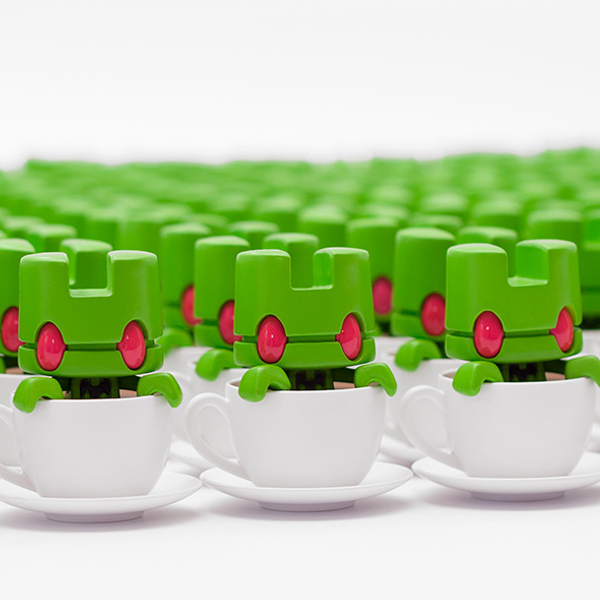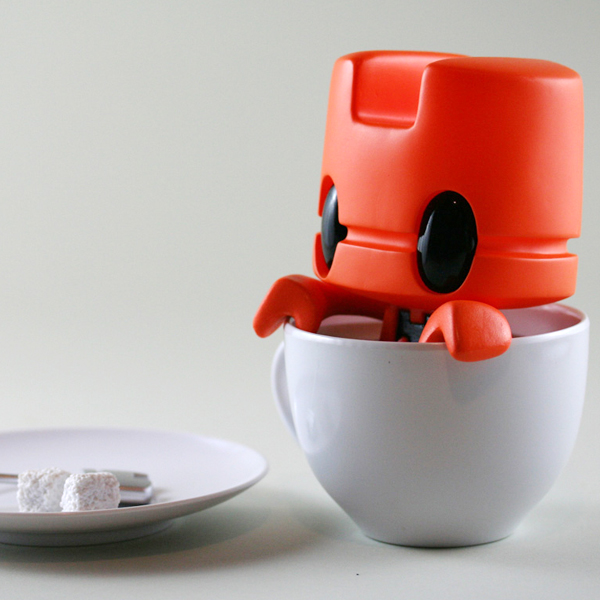 Matt Jones, founder of Lunartik.com, is best known within the Designer Toy Scene for designing and self-producing his own designer vinyl figures Lunartik in a Cup of Tea. Apart from enjoying the more artistic aspects of his work, he also manages overseas production with a passion for perfection and detail. Recently Matt has been involved with the UK brand Titan Merchandise, who together produce vinyl figure lines for many popular cult TV, Movie, Games licences including Breaking Bad, Dragon Age, Alien, The Beatles & the UK's beloved Doctor Who.
At the Academy, Matt lead a hands-on model making workshop, going through all stages from sculpting to molding and casting, to create limited edition art multiples.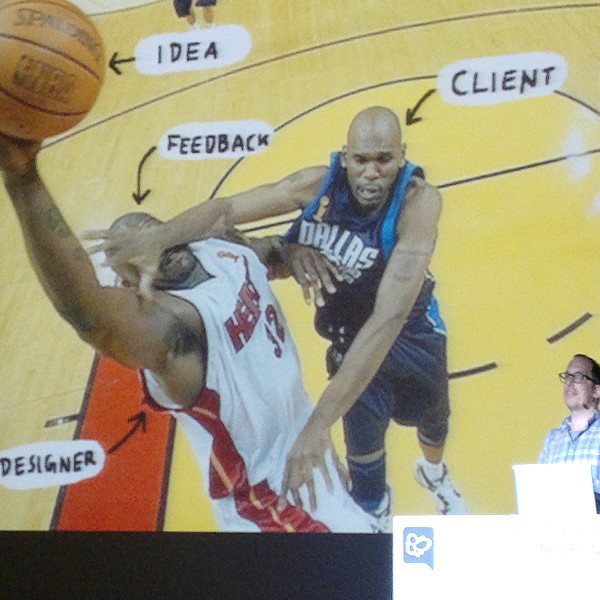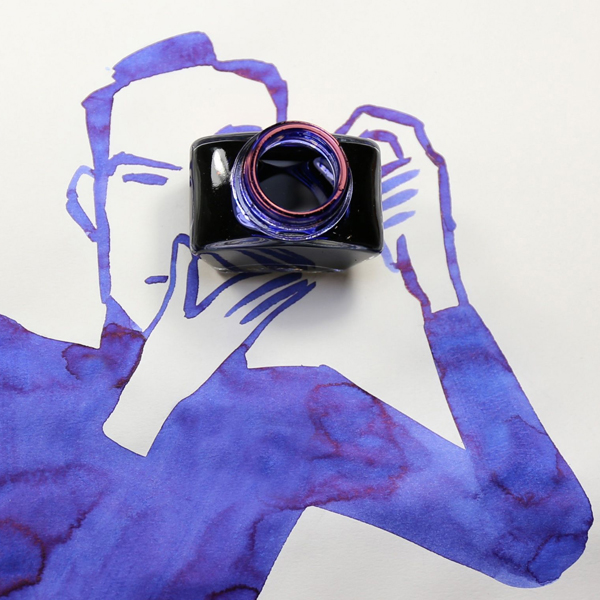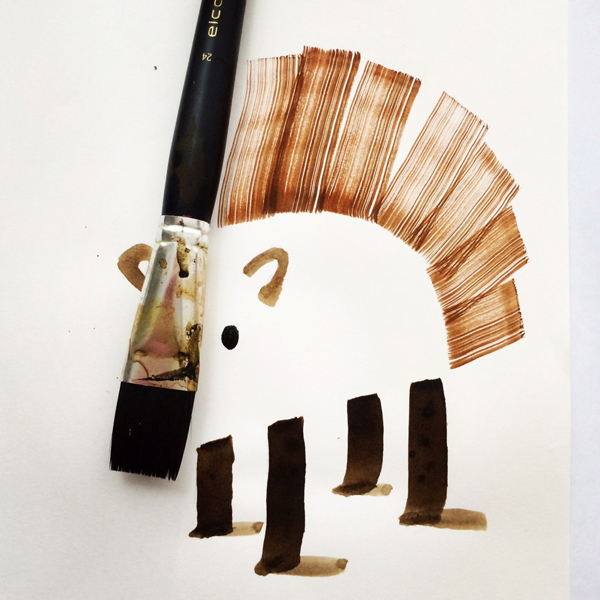 VISUAL STORYTELLING WORKSHOP/
Christoph Niemann is an illustrator, graphic designer, and (co)author of several books. After his studies in Germany he moved to New York in 1997, where he lived for 11 years before coming to Berlin. His work has appeared on the covers of The New Yorker, Atlantic Monthly, and The New York Times Magazine, and has won awards from AIGA, the Art Directors Club and American Illustration.
Niemann writes and illustrates the whimsical 'Abstract Sunday', a New York Times blog, his comment on the line between politics and private life.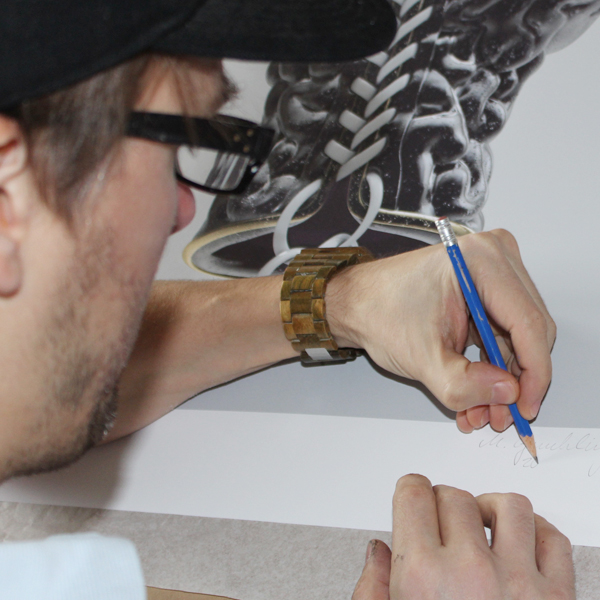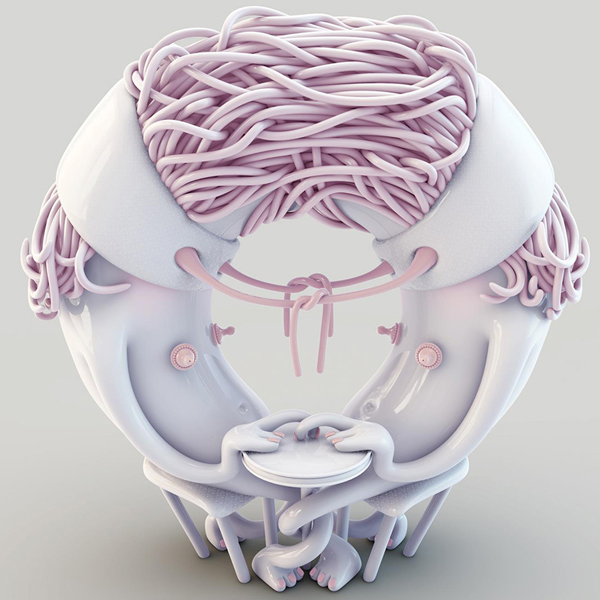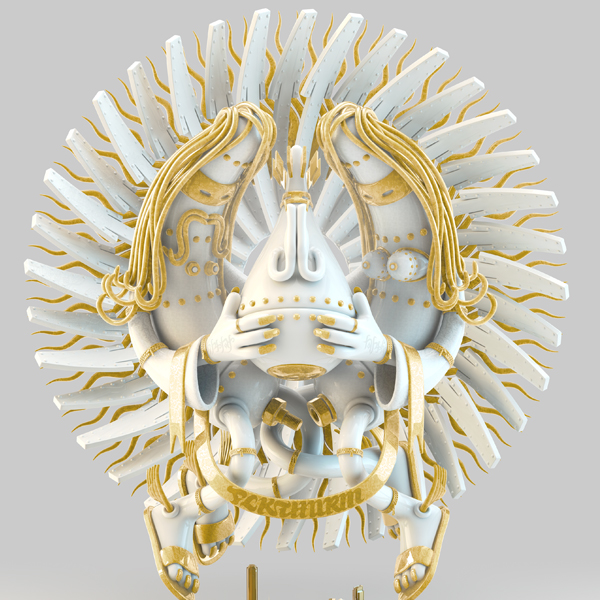 3D ILLUSTRATION WORKSHOP/
Mark Gmehling has been working his way through Cinema 4d for the last 10 years while gradually specializing in character design, animation and rigging. After studying art, graphic design and marketing, he went on to serve the advertising industry for a while, before he cut the ropes to work as a self-employed illustrator. His visual style can be described as 80ies Graffiti updated by contemporary "Plastic Bling".
Mark continues to teach graphic design, communication design and digital illustration two days a week, while his elaborate 3D renderings of urban characters with a unique contortionistic quality are being exhibited throughout Europe and the US.
At the Academy Mark has helped attendees to wrap their mind around the 3rd dimension via Maxon Cinema 4D.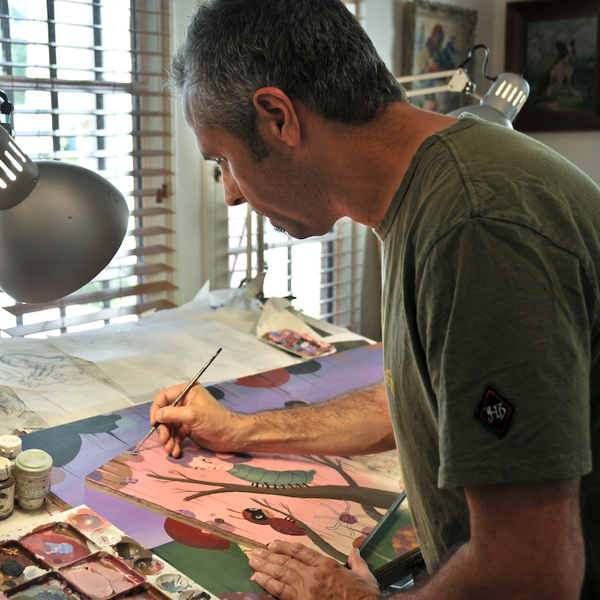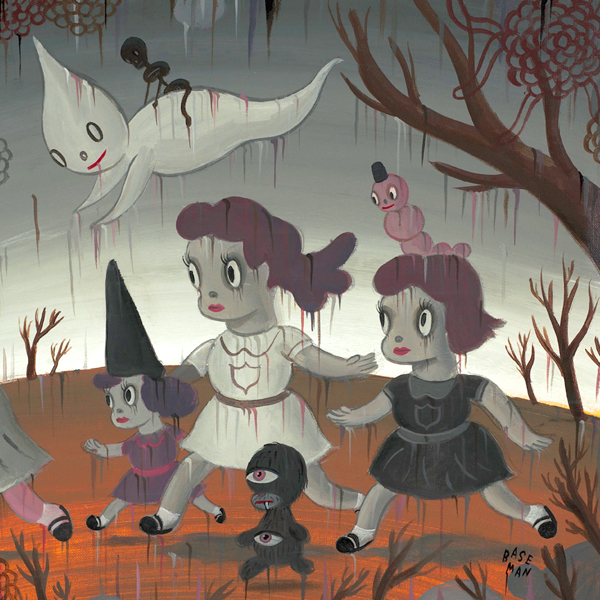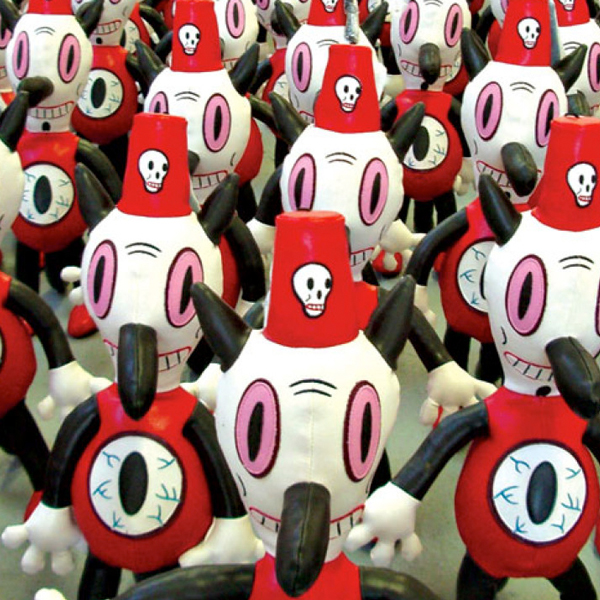 Gary Baseman crosses many lines of art as a painter, illustrator, video and performance artist, animator, TV/movie producer, curator, and toy designer. His work has been published in The New Yorker, The Atlantic Monthly, Time, and Rolling Stone; and he designed the best-selling game "Cranium". He created the three-time Emmy and BAFTA award-winning animation series, "Teacher's Pet," earning him credit as one of the 100 Most Creative People in Entertainment named by Entertainment Weekly Magazine.
The Los Angeles Times has described his art as "adorably perverse," humorously playful and dark, childlike but often with adult themes. His fine art has been displayed in galleries and museums in Brazil, Germany, Israel, Italy, Russia, and all over the United States. The Skirball Cultural Center, Los Angeles, is currently showing a comprehensive retrospective of his work, re-creating the home Gary grew up for visitors to witness how he has used his own culture, heritage, experiences and surroundings to inform his art.
At the Academy, Gary has challenged attendees to distill the relevance and meaning their project has and focus on how they can stage their character to a wider audience in an exhibition at the upcoming Pictoplasma Festival.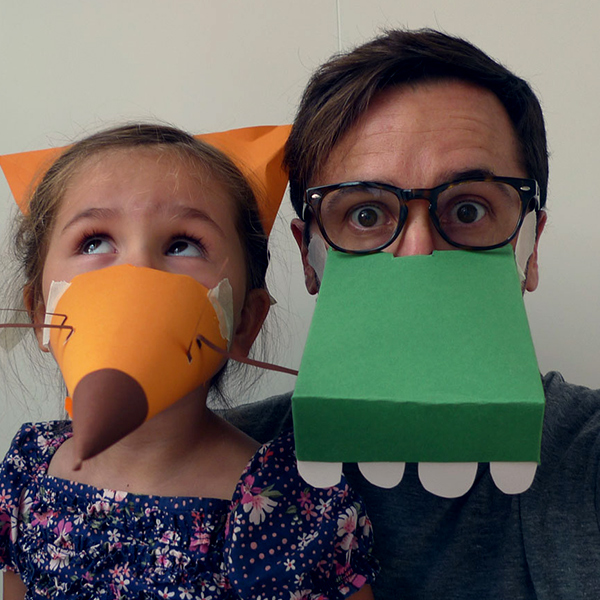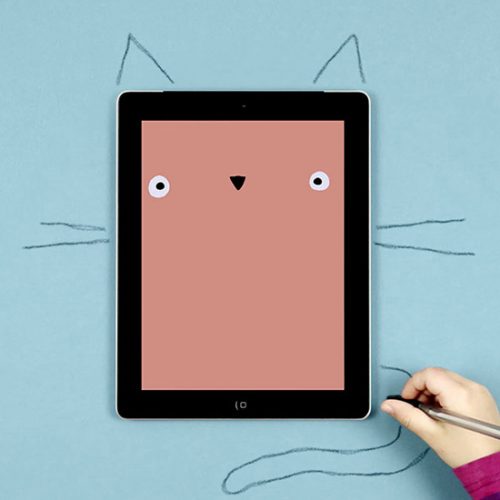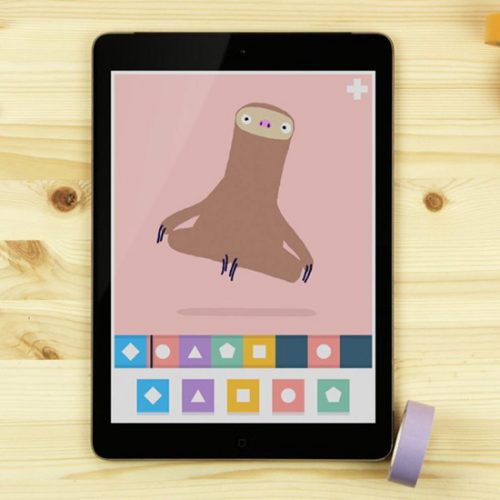 APP DEVELOPMENT WORKSHOP/
Lucas Zanotto comes from a product and graphic design background, became interested in motion graphics, and gradually moved on to fully concentrate on working as a director for animation. He loves to combine classic animation with analogue and digital media, playing around and exploring new ways of creating animations and giving his films a very clean, modern feel.
Lucas has done commercial work for Google, Amazon, Harper Collins, o2 and is represented by Passion Pictures.
In 2012 Lucas set up YATATOY.com, which has created a line-up of award winning Apps with a high quality standard for kids.
At the Academy, Lucas has guided participants through all the steps of how to realistically plan a concept, put together a clear presentation and even create a first prototype.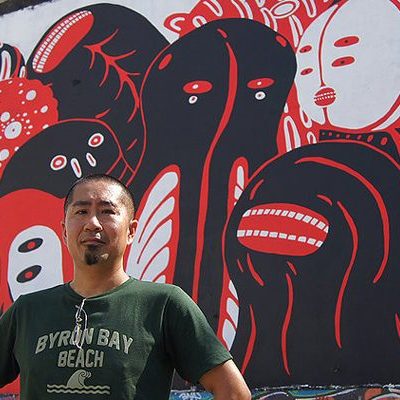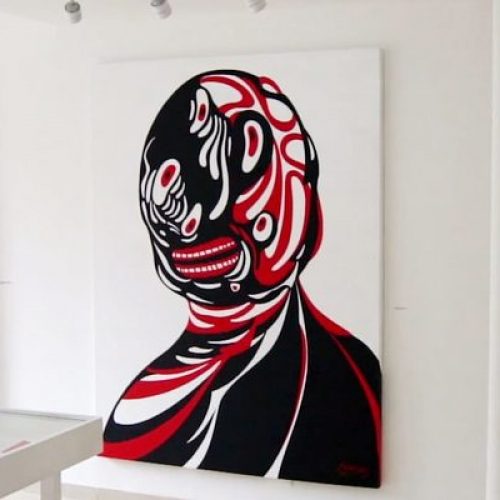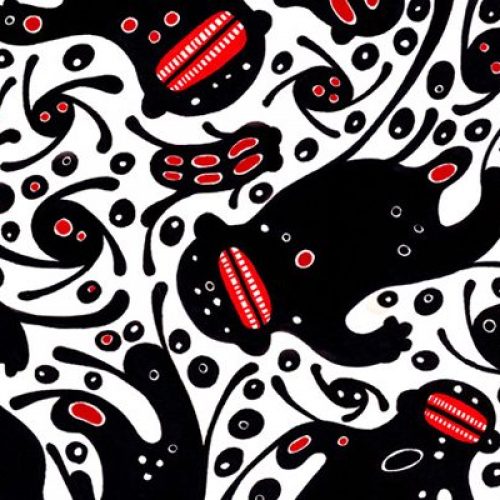 Motomichi Nakamura was born and raised in Japan. He attended Parsons School of Design in NYC where he studied Communication Design and Illustration. He lived in Quito, Ecuador for 7 years after finishing school and currently lives in Brooklyn, New York.
His work is known for the use of black, white and red and simple graphic elements. He seeks to portray the anger, the fear, and the sadness that transgress at a subconscious level through our minds during nightmares that are represented visually as creatures, seemingly soft and cute, and at times abstractions of this form.
At the Academy Motomichi acts as a personal mentor and challenges attendees in private face-to-face discussions to distill and highlight the relevance and meaning of their projects / portfolios.